Photo principale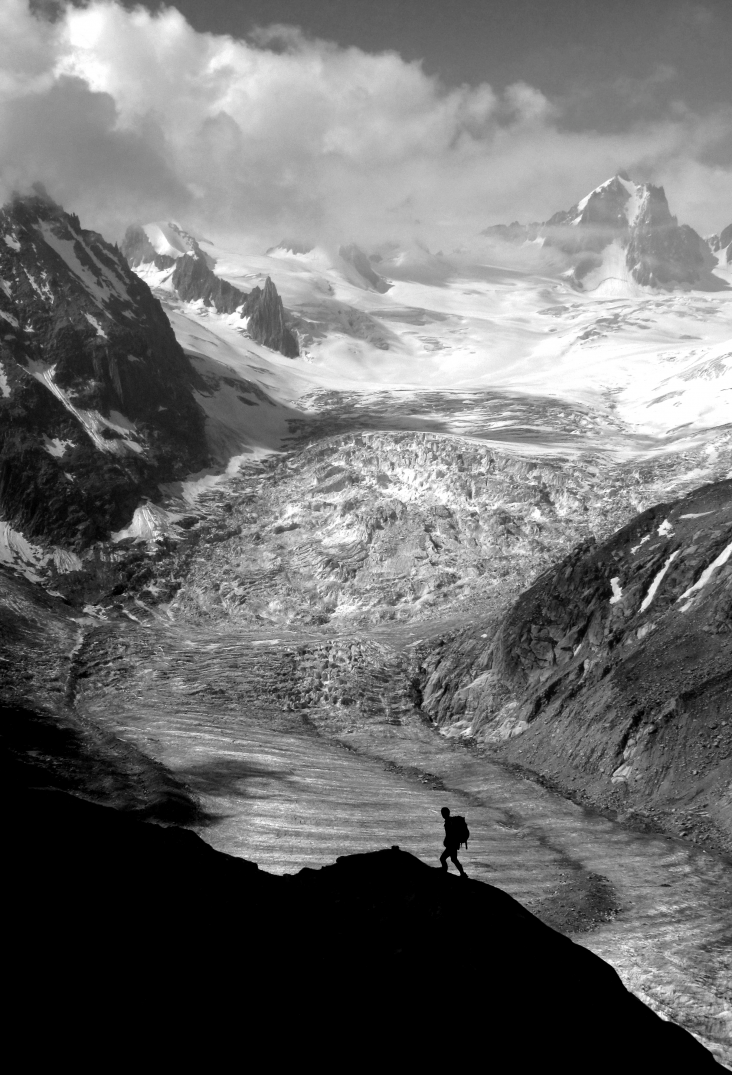 Descriptif
Founded at the foot of the Mont Blanc Massif, Chamonix's Compagnie des Guides is continually evolving and is today facing new environmental challenges. Faithful to the values of communication, education and shared adventure in an environment as beautiful as it is fragile, our guides and mountain leaders are the privileged witnesses to the great changes occurring in this ecosystem.
As mountain professionals, we are committed to conveying the beauty of our working environment whilst also remembering its great fragility. Faced with climate change, the Compagnie des Guides aims to become a committed advocate for the environment.
How do we define our commitment?
As a responsible operator integrated into the existing structures, we will work closely with local experts to create concrete and progressive measures to raise awareness about environmental issues and protection.
The increased visibility brought by the celebrations of our 200th anniversary presents a unique opportunity to showcase studies by a range of different researchers, including geomorphologists, glaciologists and ecologists. We are looking to promote, distribute and share current knowledge on this subject. Our 200th celebrations form part of this strategy. As a result, we will be spotlighting a number of different scientific, media, artistic and educational projects.
"The mountains don't belong to us, we are borrowing them from our children."
With this in mind, just what are we actually bequeathing them? The 'Mont Blanc Climate Adapt' report outlines possible changes in natural environments and their impact on human activities. In addition to its scientific value, this is also a useful decision-making tool for all operators involved on the ground.
Click on the link below to watch a video created by CREA Mont-Blanc explaining the impact climate change will have on all our ecosystems.
Figure 1. Evolution of habitats suitable for ptarmigans between now and 2050.
Thanks to global warming and the changing physical geography of the mountain environment, the ptarmigan's habitat is shrinking, forcing it higher in altitude to survive.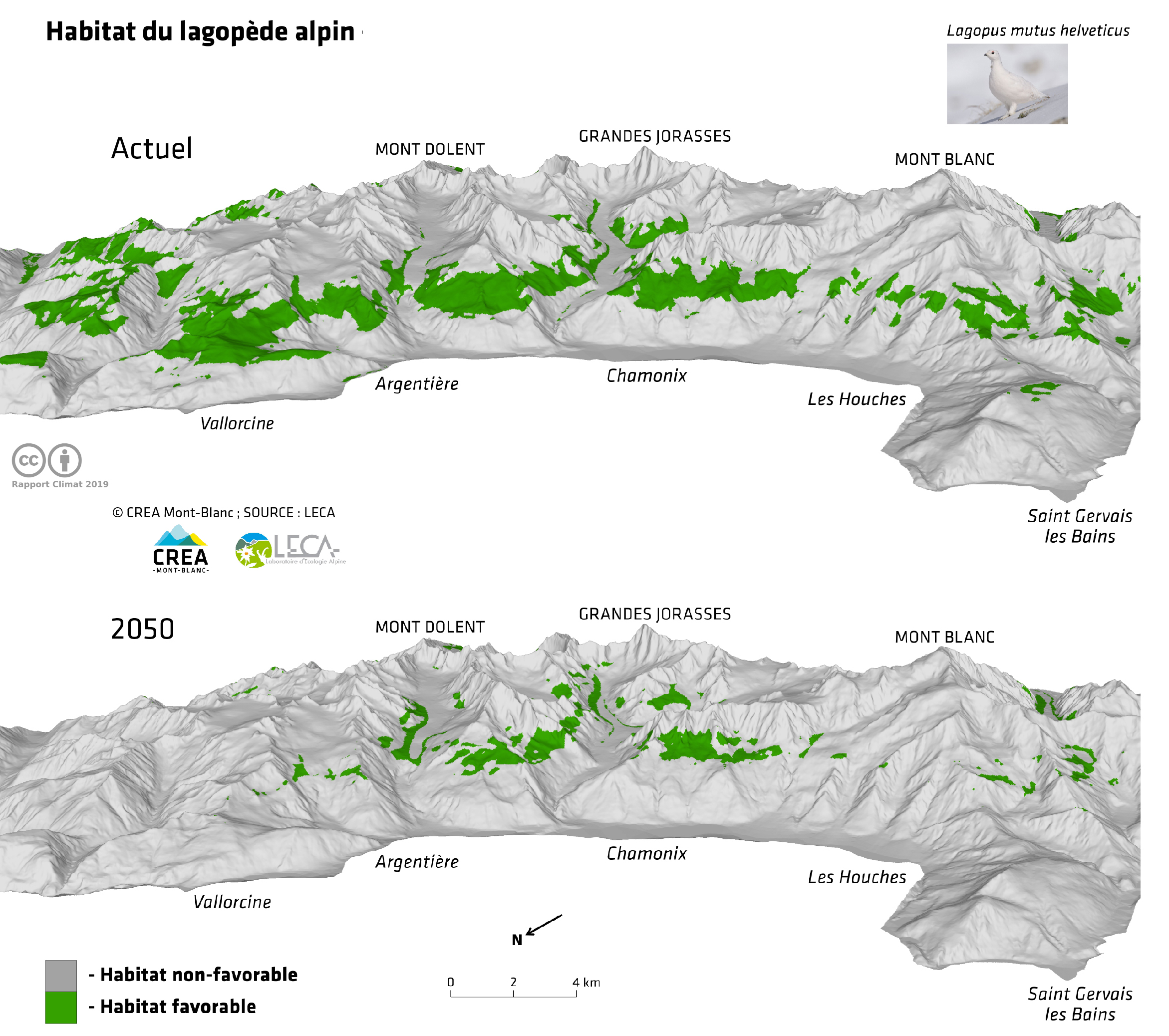 Figure 2. Watercolours by Claire Giordano: the Mer de Glace in 2015 and 2050.
Images based on maps charting glacial retreat and vegetation spread predicted for 2050. Source: IGE, Landsat/USGS CREA Mont-Blanc.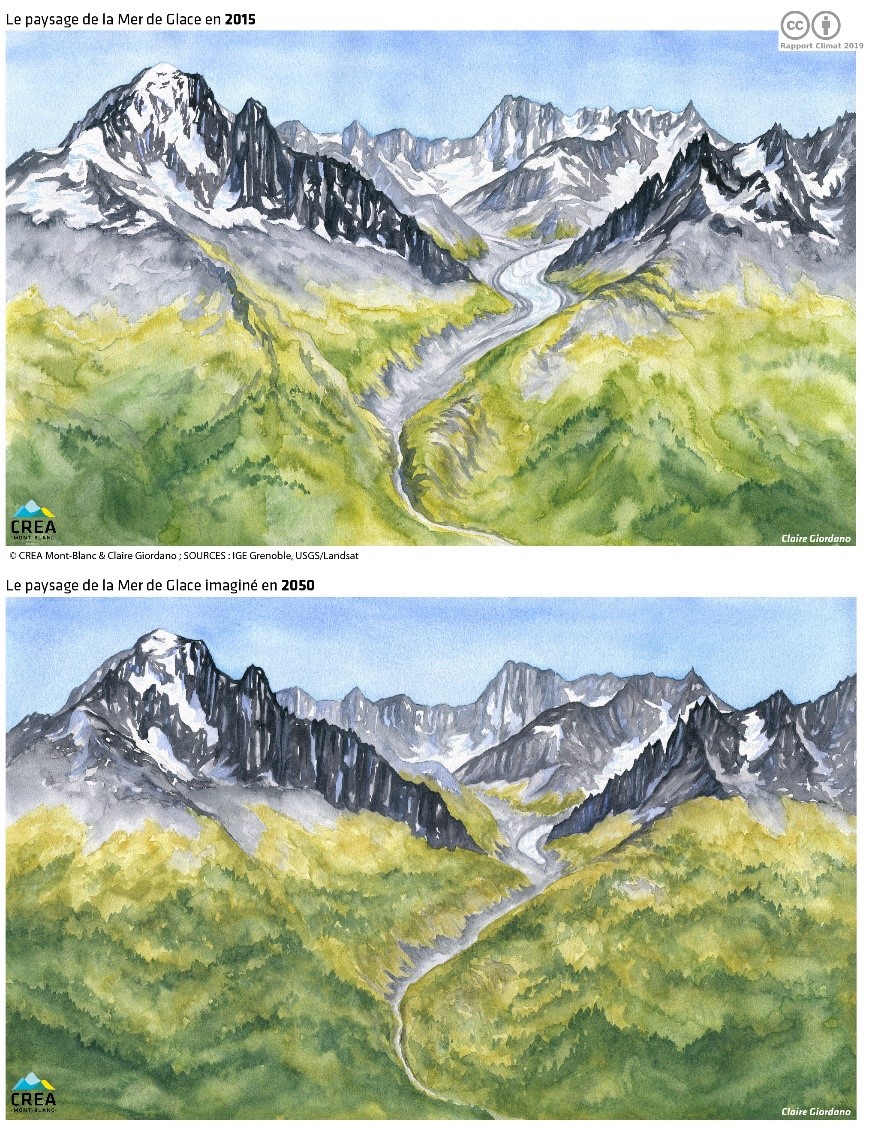 Figure 3. Projected retreat of the Mer de Glace by 2030, 2050 and 2099, based on climate data and the physical properties of the glacier.
The retreat of the snout of the Mer de Glace correlates to a significant reduction in its thickness. Source - background image: IGN aerial photography 2008.