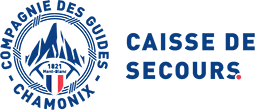 96ème fête des guides de Chamonix
96ème fête des guides du 12 au 15 août 2020. Événements et activités gratuites à découvrir sur le programme. Table ronde "Annapurna 1950-2020". 

Au vu de l'évolution sanitaire du département de la Haute-Savoie sur les derniers jours et malgré toutes les mesures mises en place dans l'organisation des concerts pour garantir votre santé, nous avons jugé juste de n'exposer personne à un risque de contamination. Par conséquent, les soirées « concerts » de la Fête des Guides sont annulées.

Covid19 :
masque obligatoire, tout est mis en œuvre pour vous accueillir dans le respect des mesures barrières.
Table ronde Annapurna 1950-2020 animé par Jean-Franck Charlet et René Ghilini, avec our invités Yannick Graziani, Stéphane Benoist et bien d'autres. 
Évènements et activités en détail de la 96ème Fête des Guides
Philipp Fankhausser avec Bear's Tower en première partie au lac des Gaillands, le 15 août à partir de 19 heures. Concert annulé.
The wild side of the Mountain
Take part in the legend with the Chamonix Guides Company, the inescapable reference for mountain lovers.
Let yourself be guided by your desires in all the activities proposed.
Not to miss
Explore the Compagnie des Guides de Chamonix shop and its great selection of gifts.
Treat yourself or others with our products and accessories!