Titre section haute

Ravanel "Le Rouge"
---
Photo principale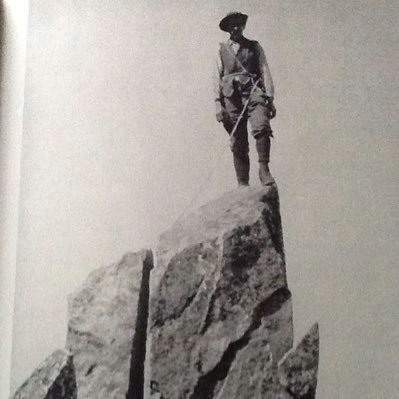 Texte intro section haute
Joseph Ravanel, called "Le Rouge" (The Red) for his red hair, is considered as one of the greatest guides of Chamonix. He was born near Argentière in 1869. First of nine siblings, he spends his childhood helping his family by taking care of the cattle and collecting the hay. His father, Michel Ravanel, is also a guide. He often takes him in the mountains as a porter. At 27, Joseph joins the guides of Chamonix, as his three younger brothers Jean, Camille and Alfred (and then his son Arthur).
Contenu section haute et résumé
Since then, his name - or better his nickname "Le Rouge"- has been associated with several premières: the Aiguille du Fou, the Dent du Crocodile, the Aiguille du Jardin, the Aiguille des Pèlerins, the Aiguille du Peigne, the crossing from the Petit to the Grand Dru. He will climb a considerable part of these "firsts" with his brother Jean and his client Emile Fontaine.
Image section centre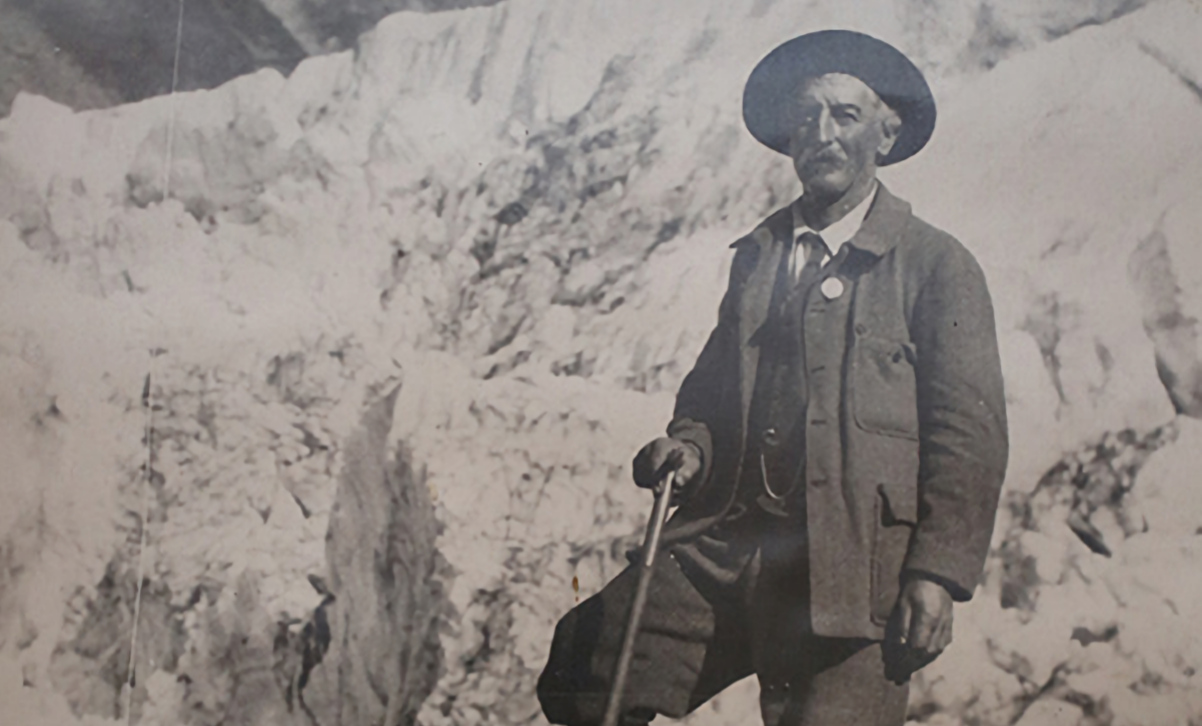 Titre section centre

King of guides and guide of kings
---
Contenu section centre
In 1903, skiing had been introduced in the valley for less than ten years. Le Rouge is then the first to accomplish the ski crossing Chamonix-Zermatt, together with three important names, which will be those of several generations of guides: Couttet, Payot and Simond. Since then, this itinerary has become one of the great classics of the Massif.
Among his many clients, the future novelist and guide of the Compagnie des Guides de Chamonix, Roger Frison-Roche. In his book "First on the Rope", he will pay tribute to a certain "Ravanat le Rouge", mythical guide of Chamonix. We also find the painter Edgard Bouillette, the photographer Gaston Liégeard and the Belgian king Albert 1er, which earned him the nickname "King of guides and guide of kings".
In 1926, he becomes guardian of the Couvercle mountain hut with his wife, continuing with mountaineering every now and then. They start to work on a new building, next to the old one. However, Joseph will not see the end of this work. He passes away in the autumn 1931 after a lung infection, aged 62.