Titre section haute

Born to be an alpinist
---
Photo principale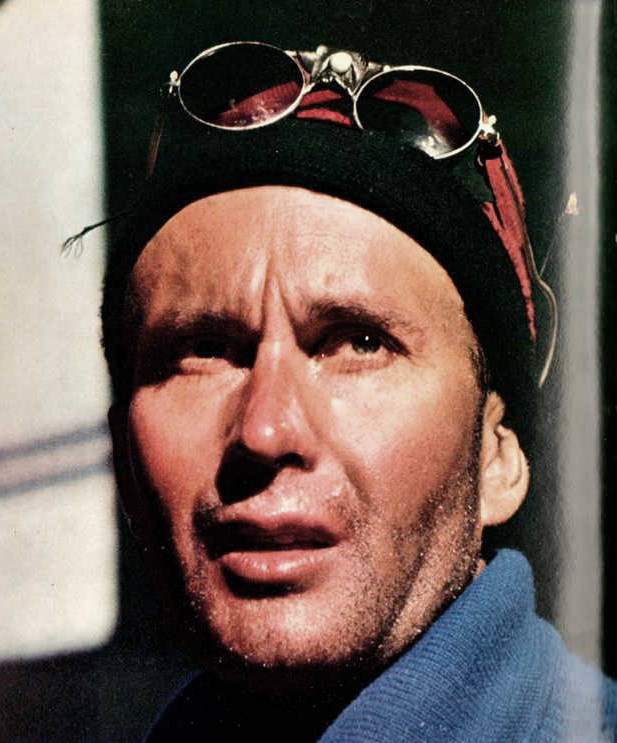 Texte intro section haute
Lionel Terray was born on the 25th July 1921, in Grenoble. Soon, the call of the mountains brings him on the altitude trails. At 11, he starts doing some easy ascents around Grenoble. One year later, he goes to Chamonix, where he climbs his first summits in the Mont Blanc massif. Lionel Terray is not even 13 when he leads his first roped team.
In 1941, he joins the group "Jeunesse et Montagne" ("Youth and Mountains"). With the help of some experienced instructors, he trains to become a mountain guide. Here he meets Gaston Rébuffat, who will become the companion of his first serious ascents and climbs. Terray moves to the Chamonix valley, working as a farmer.
After the war, Lionel obtains his diploma of mountain guide and joins the Compagnie des Guides de Chamonix. The mountains are his backyard and mountaineering is his life. It is time for a second crucial meeting: the one with Louis Lachenal. Terray and Lachenal will form a "mythical" roped team. They will succeed in climbing the greatest faces of the Alps, including the North faces of the Grandes Jorasses and the Eiger. The eyes of the mountaineering world were on them, earning Terray his place among the most brilliant international alpinists.
Contenu section haute et résumé
" I have given my whole life to the mountains. Born at the foot of the Alps, I have been a ski champion, a professional guide, an amateur of the greatest climbs in the Alps and a member of eight expeditions to the Andes and the Himalayas. If the word has any meaning at all, I am a mountaineer. " Lionel Terray, Conquistadores of the useless
Image section centre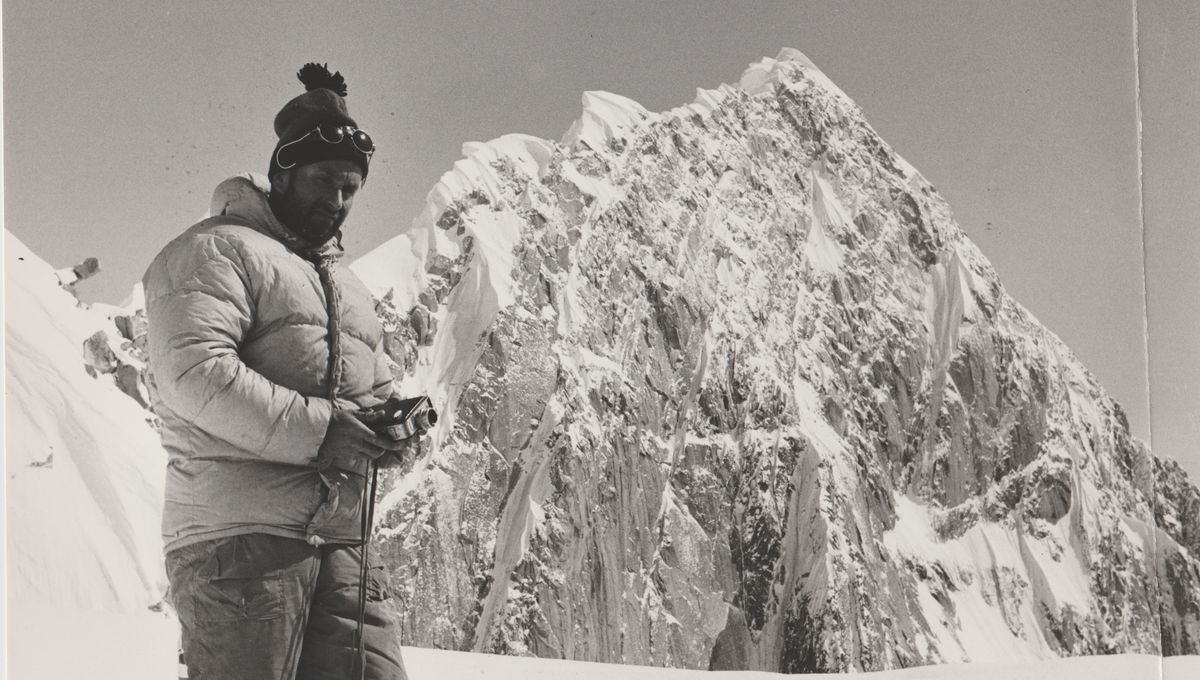 Titre section centre

Conquistadores of the useless
---
Contenu section centre
In 1950, he joins the French expedition who will climb a summit over 8000m for the first time: the Annapurna. The roped team to reach the summit will be the Herzog-Lachenal's, but Terray and Rébuffat will commit with unlimited self-sacrifice to bring them back alive. This "première" is broadcasted worldwide and launches the international career of Lionel Terray.
He climbs the greatest summits of the world: the Fitz Roy in Patagonia – 1952, the Taullijaru in Peru – 1956, but also the Makalu – 1955 and the Jannu – 1962 in the Himalaya. To that point, he had joined eight different expeditions in less than 10 years, spent 27 months overseas and accomplished 180 ascents in the Alps. In the meanwhile, in 1961, Lionel Terray completes his "Conquistadores of the useless", a major work of mountaineering literature.
In 1965, Lionel Terray fell to his death with his Chamoniard friend Marc Martinetti at the Gerbier, in the Vercors region. He was 44.