Titre section haute

An outstanding alpinist
---
Photo principale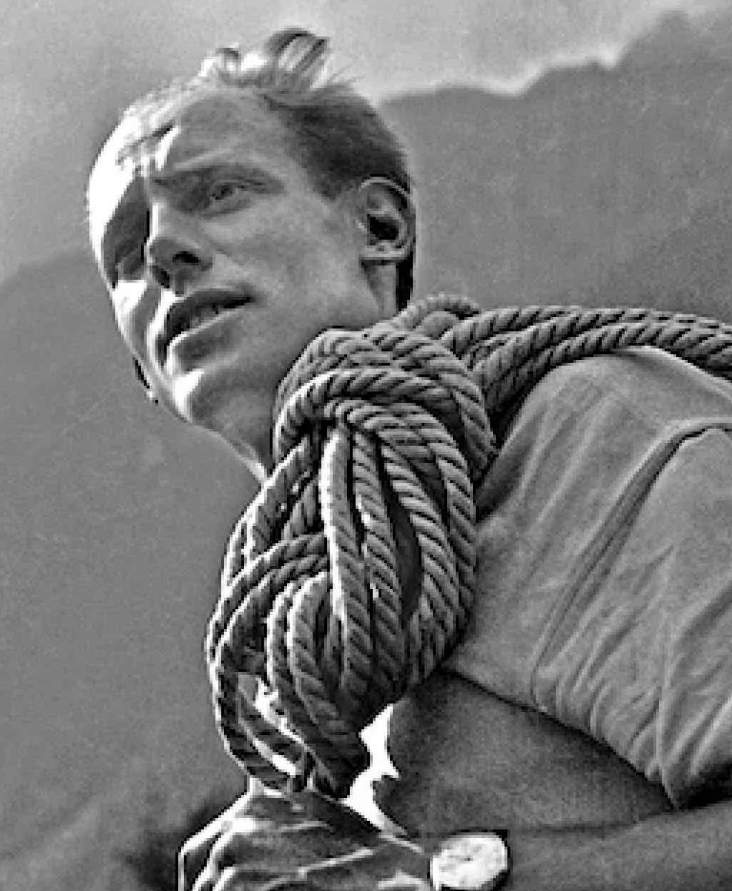 Texte intro section haute
This portrait was inspired by the words of Lionel Terray, who evokes the memory of Louis Lachenal in his book "Mon ami".
Louis Lachenal was born in Annecy on the 17th July 1921. Here he spends his exuberant youth, developing his strong passion for physical exercise, becoming a main characteristic of his personality. Since his young age, he had been attracted to mountaineering, demonstrating his exceptional aptitudes from the very beginning.
In 1941, he joined the group "Jeunesse et Montagne" ("Youth and Mountains"), where he was quickly upgraded to ski and mountaineering instructor. After the Liberation of France, he became guide and ski instructor in the Chamonix valley. That is when we met. Attracted to each other by our common passion for the most ambitious climbs, we have soon created the most united roped team ever, whose list of accomplishments is too long to be enumerated.
Contenu section haute et résumé
« The mountains were not my weekend hobby, it was my entire life. », Louis Lachenal
Image section centre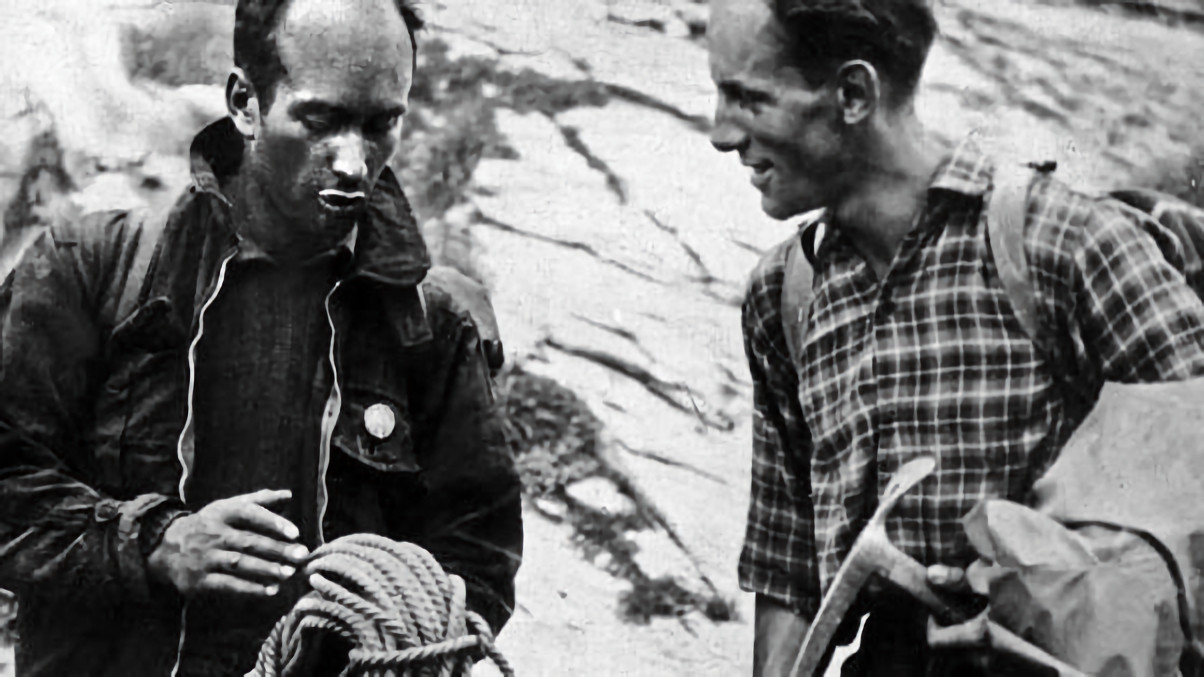 Titre section centre

Summit of Annapurna – First 8000m peak
---
Contenu section centre
Lachenal is definitely the most talented alpinist I have ever met. I dare say that at the peak of his career, he was a genius in his domain. He proved his exceptional virtuosity not only by his remarkable accomplishments, but also by the terrific rapidity of his ascents. 
In 1950, he was selected for the French expedition to Annapurna. He was in the roped party who reached the 8000m summit for the first time. This experience earned him the fugitive glory of this sport, but caused the amputation of his feet. The courage he proved during his recovery period was above all praise. 
It seemed that after five years of efforts, he had finally recovered, but a crevasse brutally stopped his crazy journey. He passed away while skiing the Vallée Blanche, on the 25th November 1955, aged 34.